Learn how to use Surfshark in this post. If you're shopping for a VPN as a beginner, you might consider going for Surfshark VPN.
Surfshark has a simplified user interface that makes it easy to use, it is affordable, and it has strong security features that guarantee your online safety and security.
In this post, I will take you through a step-by-step process of using Surfshark.
What Is Surfshark?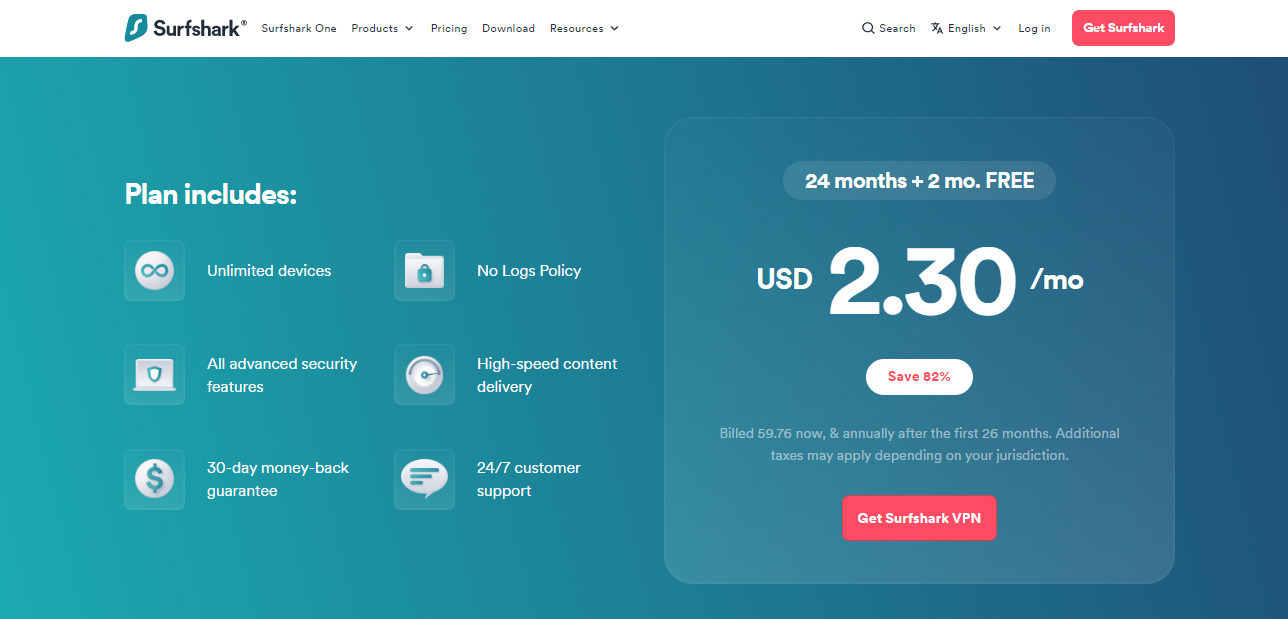 Surfshark is a virtual private network (VPN) service that provides users with a secure and private internet browsing experience.
Surfshark was established in 2018, with its headquarters in the British Virgin Islands. It has quickly become a popular choice among internet users who prioritize online security and privacy.
It is designed to protect users' online privacy by encrypting their internet traffic and hiding their IP address.
This affordable VPN offers a wide range of features that make it stand out from other VPN providers. One of its unique features is the ability to connect unlimited devices with a single account, making it an ideal choice for families or businesses.
It also has a strict no-logs policy, which means it does not collect or store any user data, ensuring complete privacy.
Additionally, Surfshark has over 3200 servers in 65 countries, providing users with fast and reliable connections. This makes it one of the best options for accessing geo-blocked streaming platforms like Netflix, Peacock TV, Disney+, etc.
It also offers advanced security features such as a kill switch, which terminates internet traffic if the VPN connection fails, and multi-hop, which routes traffic through multiple servers for added security.
Overall, Surfshark is a reliable and affordable VPN service that provides users with a secure and private internet experience. Its unique features and advanced security make it a popular choice among users who prioritize online privacy.
84% OFF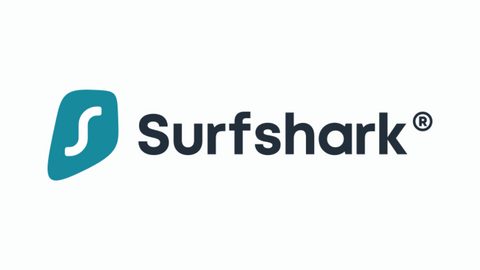 How Does Surfshark Work?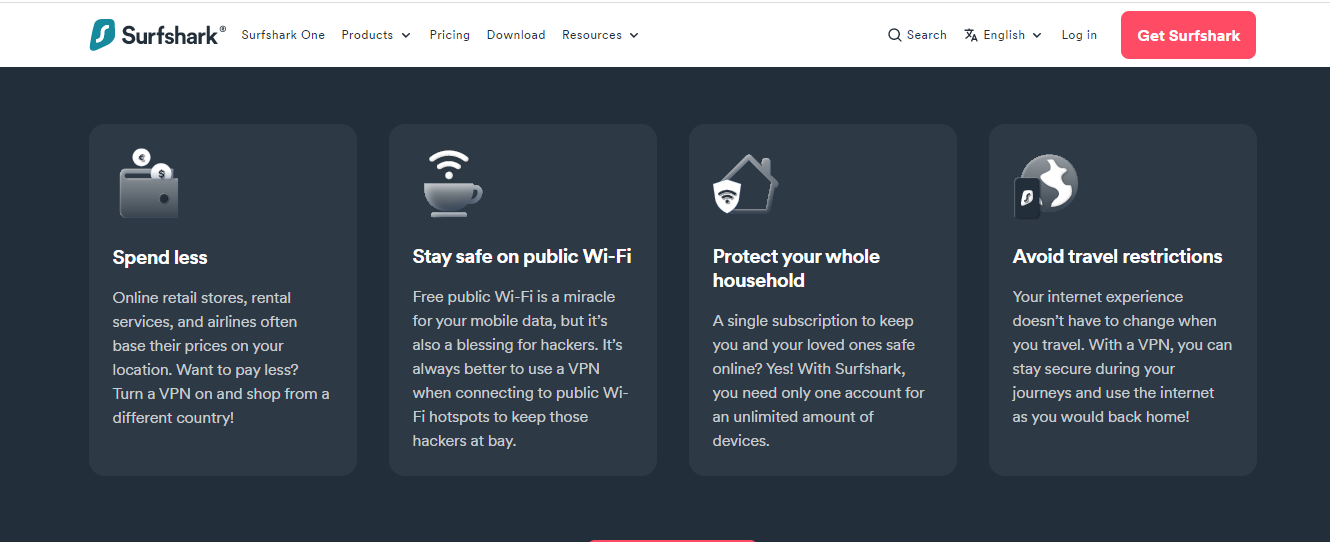 Surfshark works by re-routing incoming and outgoing data pathways from your device through a secure virtual encryption tunnel to any of their secure VPN servers in any country of your choice.
After connecting to their VPN server, your data traffic becomes encrypted and no longer visible to your Internet service provider; neither can your data traffic be decrypted or traced to its source or destination.
Hence, the implication is that:
Your IP address is replaced by the IP address of the VPN server you're connected to, making you invincible online.
You can access blocked or restricted websites or streaming platforms, irrespective of your country of location.
You are shielded from unsolicited ads and data mining activities.
You're protected from the activities of cybercriminals even when using public WiFi networks.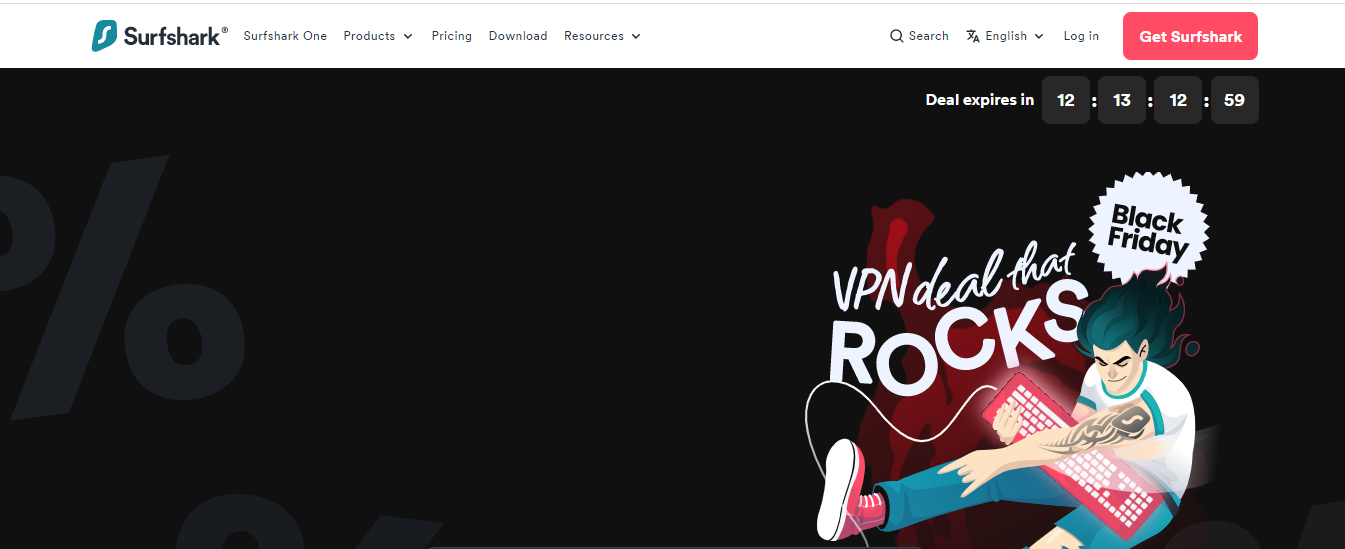 What To Note About Surfshark?
Surfshark is a safe, affordable, secure, and easy-to-use VPN
It is perfect for protecting your safety and privacy online, unlocking geo-blocked streaming platforms like Netflix US, BBC iPlayer, Hulu, etc., protecting you from cybercriminals, and much more.
It has features like the multihop option, ad blocker, obfuscation technology, CleanWeb, etc. This gives it an edge in providing additional privacy and security features compared to other VPN providers.
Although Surfshark is easy to use, as a beginner VPN user, you will need to understand basic VPN concepts and terminologies like IP address, servers, Kill Switch, multihop, etc., to help you get more out of your VPN subscription.
Therefore, this guide will help you to learn more about Surfshark VPN and guide you through the setup process. You can check out the Surfshark VPN review by our technical team for more info.
How To Use Surfshark VPN
Below is a detailed step-by-step guide on how to register for a VPN account, download the VPN app, and set up key features like server selection, Kill Switch, multihop, etc.
Go to Surfshark's homepage
Visit the Surfshark homepage and click on 'Get Surfshark VPN.'
84% OFF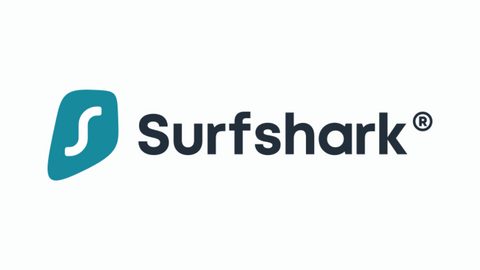 Choose a preferred Surfshark plan
Select a preferred plan on Surfshark's subscription page, where you're redirected to. Surfshark's best plan is the 24-month plan costing $2.30 per month and two free months.
Add or ignore additional features
After choosing your preferred subscription plan, you can choose to add other bundles like 'Alert, Antivirus, or Search, or you can continue without adding any bundle.
Enter your email address and select a payment method
Enter your email address, and select a payment method of your choice. Common payment platforms include Credit cards, PayPal, Apple Pay, Google Pay, Cryptocurrency, etc.
Create a password for your Surfshark account
After making payment, you will get an email notification of a successful subscription. You will also be asked to create a password for your Surfshark account.
Download and Install Surfshark on all your devices
For mobile devices, you can follow the link on the homepage to download a compatible app version for your mobile devices. For PC, select your system OS version and click on the download button. Go to your download folder and install the downloaded Surfshark app.
Log into your Surfshark account on your desktop or mobile device
This VPN service allows you to use one subscription on an unlimited number of devices. So, after downloading a compatible app for all your devices, log in with your username (the email address you used in creating a Surfshark account) and your password.

With Surfshark VPN, you can choose from three different subscription plans: monthly, yearly, and biennial.
Monthly – $12.95 per month
12 Months – $3.99 per month
24 Months –  $2.30 per month (+2 free months)
The monthly plan is the most expensive at $12.95 per month, but the yearly and biennial plans offer significant savings. The yearly plan comes in at just $47.88, which works out to only $3.99 per month. And if you really want to maximize your savings, the biennial plan is the way to go.
Not to mention, this affordable VPN service is packed with features that make it a top contender in the VPN market.
With unlimited simultaneous connections, you can protect all of your devices at once. And its CleanWeb feature blocks ads, trackers, and malware, making your online experience smoother and safer.
84% OFF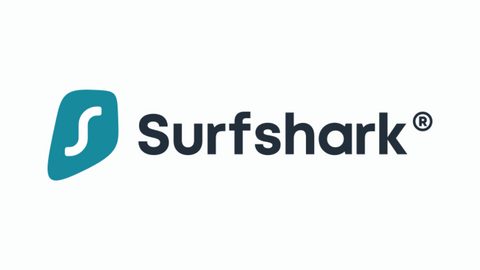 How To Set Up Key Features
Auto-connect
To turn on the auto-connect feature, click on the settings icon at the left-hand side of your dashboard, select 'VPN settings,' and toggle on the auto-connect button. This feature allows your device to automatically connect to a VPN server whenever you're connected to a Wi-Fi or Ethernet source.
Setup split tunneling (Bypasser)
The Bypasser feature is for apps whose data traffic does need to go through its VPN server. Toggle on the 'Bypass VPN' button under the settings menu and select the apps you want to exempt from VPN connection. This feature is not available for iOS devices.
Kill Switch
Kill Switch servers off your internet connection to prevent accidental data leakage should your VPN connection trip off. You can enjoy this feature by toggling on the Kill Switch button right under the Surfshark logo or in the settings menu.
CleanWeb
The CleanWeb feature blocks out all malicious websites and adverts when toggled on. Toggle on this feature in the settings menu.
NoBorder Mode
NoBorder mode helps you to access restricted websites and services by bypassing a country's or an organization's network restrictions or firewalls. This feature is automatically activated when it detects a restriction, but you can toggle it on manually in the settings menu.
Select a preferred VPN protocol
Surfshark's default VPN protocol is the WireGuard protocol, but you can select either IKEv2 or OpenVPN depending on your needs. Check out this VPN protocols guide.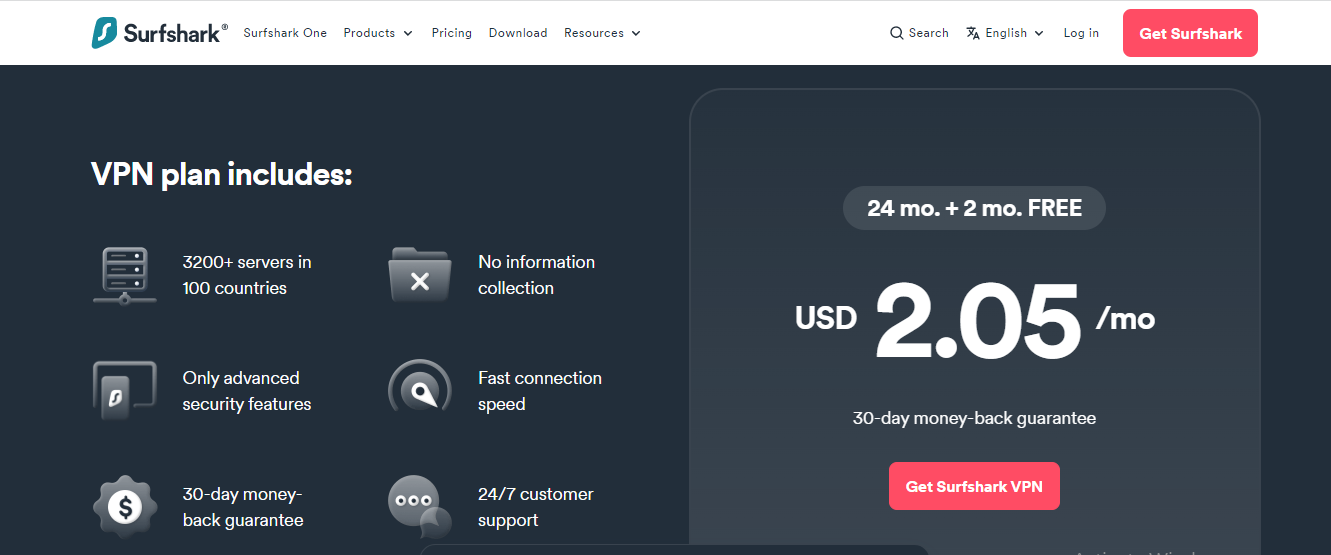 How To Connect To Surfshark VPN Server
After logging in, click on the 'Connect' icon to connect you to the nearest available VPN server. However, you can select and connect to a preferred server option from over 3,200 VPN server list.
How To Disconnect From Surfshark VPN Server
Click on the blue 'Disconnect' button to disconnect your device from a VPN server.
Conclusion
Surfshark is an ideal VPN service for beginners learning to use a VPN service. It has a user-friendly interface that makes navigation easy, along with a range of features that guarantees speed and online security for its users.
At $2.30 per month for its 24-month plan and with unlimited connectivity, Surfshark is one of the most affordable VPNs that offers premium VPN services you can enjoy with your family and friends.
84% OFF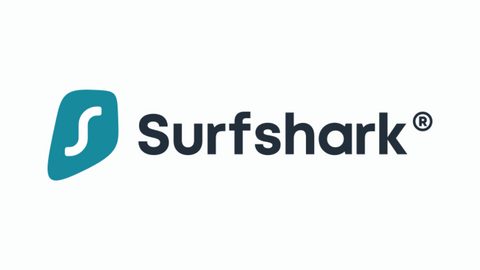 ---
INTERESTING POSTS