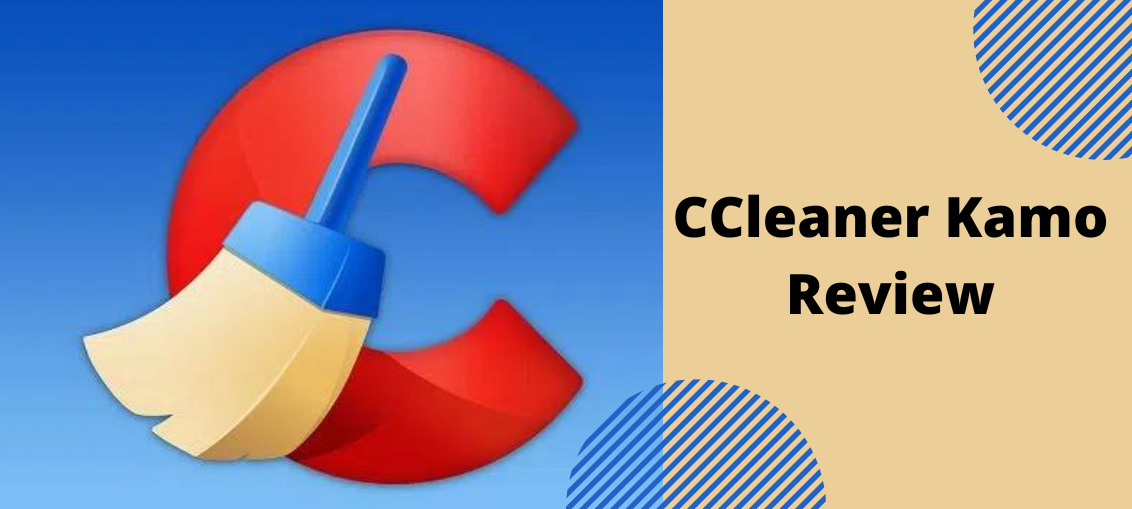 Here is the CCleaner Kamo Review, read on.
In the world of digital technology, it is imperative to protect your online privacy, secure your online activities, and optimize your device's performance.
Kamo from Piriform is a privacy protection tool designed to protect you from advanced tracking and data collection techniques; should you entrust Kamo with your privacy?
Read on to learn more about the Privacy app in this Kamo review. 
What Is Kamo?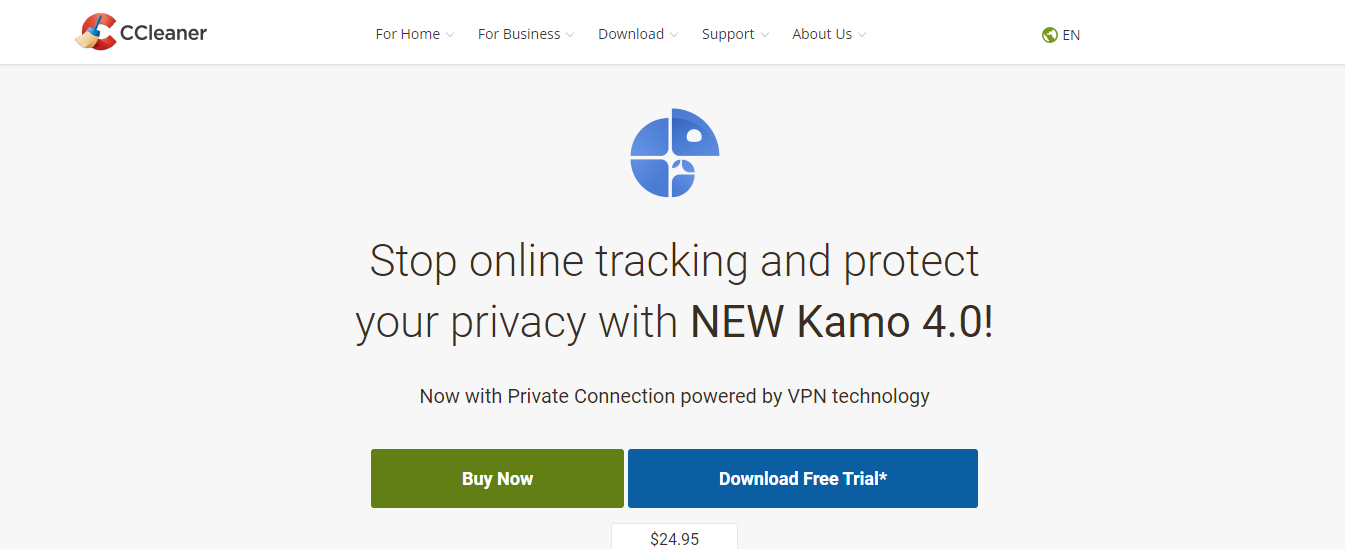 Kamo is a privacy app designed to protect your identity from advanced tracking techniques like fingerprinting and tracking by using a range of tools, including a basic VPN and an anti-fingerprinting technology designed into a single application. 
In essence, Kamo works by using a basic VPN technique to encrypt your data traffic, mask your IP address and exact geographic location, along with its patented anti-fingerprinting technology to create fake fingerprints by injecting fake data into your browser data to throw off trackers and third-party cookie collectors, and a range of privacy protection techniques.
📝Editor's Note: We highly recommend that you remove your personal information from data broker sites and search engines. Get Incogni: Best Internet Scrubbing Service
How To Get Started With Kamo
Go to the official Kamo website to download and install it

Click 'Yes' in the User Account Control

Set your language option to English or choose a preferred language

Click 'Next' in the Kamo installation wizard

Confirm you have read the End User License Agreement by clicking on 'I agree.'

Kamo automatically launches after installation is completed 

Click 'Next' to review the tutorial on how to use Kamo

Type or paste in the activation code when prompted to do so. 
==>> Get Kamo
Features 
Intuitive User Interface
Kamo has a user-friendly dashboard where you can check progress, monitor tracking activities, enhance ID protection, and adjust other settings.
The interface is navigation-friendly, making it an easy-to-use privacy protection tool. 
IP address and location masking
Kamo uses VPN technology to encrypt and protect your data traffic, and hide your IP address and location, making you an anonymous user safe from hackers, government spies, and cookie trackers.
Anti-Fingerprint technology
Kamo's anti-fingerprint technology protects you from fingerprint tracking by generating random and false fingerprints that prevent trackers from tracking and harvesting your fingerprint data.
This protects you from advertisers and cookie trackers that collect browser data and cookies to serve you with tailor-made ads.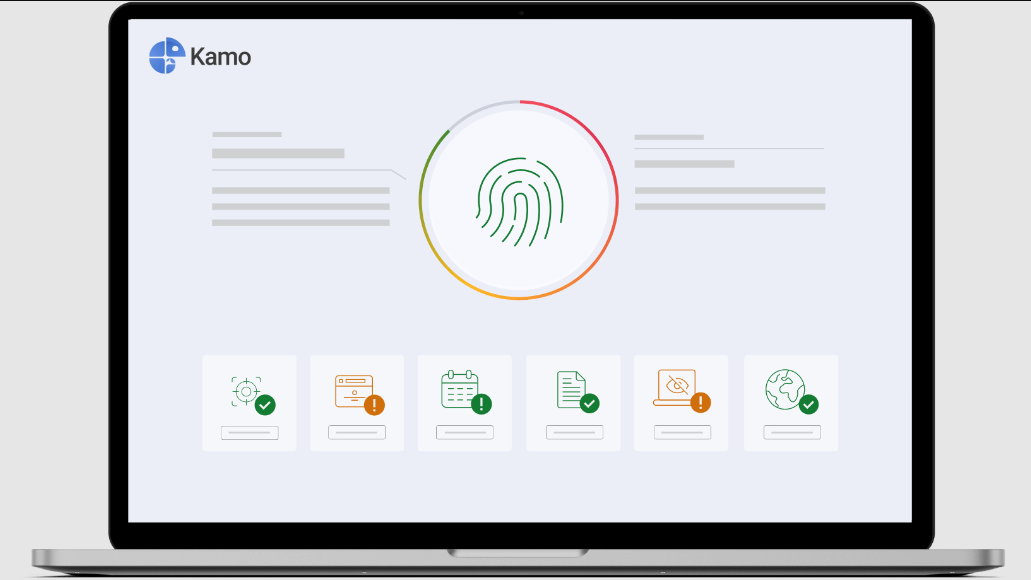 Anti-data theft and browser protection
Kamo protects you from data theft by protecting your browsing activity from third-party cookie trackers and advertisers by clearing your browsing history and cookies, leaving no trace of your browsing activities.
Not to mention, Kamo is powerful enough to clear zombie cookies and other resistant cookies from your browser.
Uncovers trackers 
One of Kamo's robust privacy protection features is its ability to identify, block, and reveal malicious websites that gather personal, medical, family history, financial, and other data from your browser and device.
This feature offers you a high degree of privacy protection by screening and blocking malicious data traffic from reaching your device.
Auto-data syncing and clearing
For me, Kamo is a big stress reliever; You do not have to install Kamo plugging; you only need to purchase and install Kamo on your device, and it will automatically sync with your browsers, saving you the stress of manually syncing Kamo with your browsers.
Kamo automatically clears off all browser history and cookies from your browsers, saving you the stress of manually clearing all browser data from your browser one after the other. 
Ad blocker
Although Kamo is not an ad-blocker in the real sense, it does prevent targeted ads from reaching you by clearing your browser histories and cookies and also injecting fake fingerprints into your browser to alter the information trackers and advertisers have about you; hence, they are not able to make a complete profile of you for targeted ads.
Strict Privacy policy
Kamo has a strict data policy of not logging your personal data, nor do they sell your personal info to advertisers or other third-party data collectors. 
Kamo Compatibility 
At the time of writing this Kamo review, I observed that Kamo supports only Windows OS; however, it is hopeful that Kamo will have app versions that support Mac, Linux, Android, iOS, and other OS and devices.

Kamo Customer Support And Resources
Kamo does not make available helplines to reach out to its support agents, nor can you do so through email support; however, Kamo has a detailed and organized FAQ page that addresses every issue you're likely to face and also answer likely inquiries. 
There are also video tutorials to guide you on how to use Piriform products, a fast-response online form via which you can get a direct response from Kamo's customer care, a vibrant online community, and an intelligent live chatbot that handles your requests.
Below is a summary of Kamo's support channels
LiveChat bot

Online form

Video tutorials 

FAQs

A vibrant community of experts
Kamo System Requirements
Kamo Supports only Windows OS 7 and above with X86-64 processors; however, it does not support ARM processors, Mac, iOS, and Android OS.
Kamo Pros And Cons
Pros
Lifetime subscription 

Blocks advanced trackers 

Removes stubborn cookies

Protects you from fingerprinting 

Intuitive user interface and dashboard 

Robust ad blocker 

Masks your IP and location
Cons
Compatible only with Windows OS

14-day trial period 

Auto-server selection.
Kamo Pricing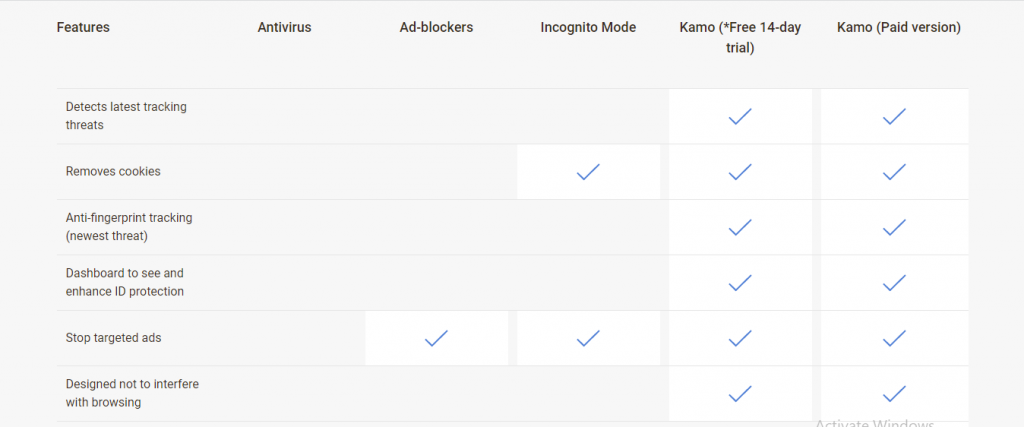 A yearly subscription of $24.95 makes Kamo one of the most affordable privacy protection tools due to its affordability and robust privacy-protection features.
Kamo also offers a free-trial valid for 14 days, after which you have to pay for a yearly subscription to keep enjoying Kamo's robust privacy protection.
==>> Get Kamo
Digital Privacy Product Deals
CCleaner Kamo Review: Frequently Asked Questions
Is Kamo Safe? 
If you are wondering whether Kamo by CCleaner is safe or not, then you should know that Kamo is a privacy app that is safe to use. In fact, it uses privacy protection tools like VPN, anti-fingerprint technology, ad blocker, and the likes for privacy protection and data security. 
Is Kamo Different From CCleaner?
Both Kamo and CCleaner are from Piriform; however, they work differently, and they perform different functions. Kamo protects your identity by injecting fake digital fingerprints into your browser data to throw trackers and advertisers off track.
CCleaner is a system cleaner and optimizer that frees up space by clearing your system of junk and optimizing it to perform optimally. 
Is Kamo An Antivirus? 
No, Kamo is not an antivirus; however, Kamo can protect your PC from malware and adware infection by blocking malicious data traffic. 
Kamo also makes your browsing private by creating a secure, virtual encrypted tunnel for data transmission between your PC and the internet to prevent government spies, hackers, and ISP from monitoring your online activities. 
Hence, it is necessary that you use a recommended antivirus alongside Kamo and CCleaner to enjoy complete system protection.
Is Kamo By CCleaner Free? 
No, Kamo by CCleaner is not free. The pricing for the software starts at $24.95 per year, depending on the plan you choose.
Kamo is a highly effective tool for protecting your private data and keeping your devices safe. It helps protect your privacy by detecting and blocking malicious websites and tracking cookies, as well as helping to protect your online identity.
If you're looking for a comprehensive security and privacy tool, Kamo by CCleaner could be a great choice.
It has a wide range of features to help protect your devices, data and identity, and the subscription cost is relatively low compared to similar products on the market.
A Final Word On The CCleaner Kamo Review
Kamo's patent anti-fingerprint technology combined with VPN technology is one strong reason I am recommending Kamo as a robust privacy and data protection tool. 
Its ability to generate random and false fingerprints to protect your personal data, thus preventing advertising companies from being able to create a matching profile of you, makes Kamo stand out among other standalone privacy-protection tools. 
Overall, Kamo does not come in as a substitute for premium VPN service since it is lacking in essential features like Kill Switch, Split tunneling, robust VPN protocols, Multihop, etc.; it does serve as a good substitute for users who may not be able to afford pricey VPN services, but desire to enjoy online anonymity and data protection.
==>> Get Kamo
---
INTERESTING POSTS