Are you tired of hearing your default ringtone all the time? Do you have a movie clip you really like and want to set it as your own ringtone? Well, it happens to all of us.
A solution to this problem is to set a unique and decent movie ringtone on your phone so that you know immediately when someone's calling you. You can do this by searching for a suitable movie ringtone download app, downloading your favourite movie song ringtone, and setting it as your mobile's ringtone. 
We have picked up some of the best movie song ringtones with a short guide on how to download these on your phone for free, using the Snaptube app. So, without any further delay, let's get started! 
Snaptube: Free App For Movie Songs Ringtone Download
You can now get access to unlimited movie ringtones through the Snaptube app. It is one of the best apps to download videos, audio, and ringtones.
Unlike any other movie ringtone download app, downloading your favourite movie ringtones comes for free on Snaptube. From our broad category of movie song ringtone, you can pick your favourite one just in a matter of a click.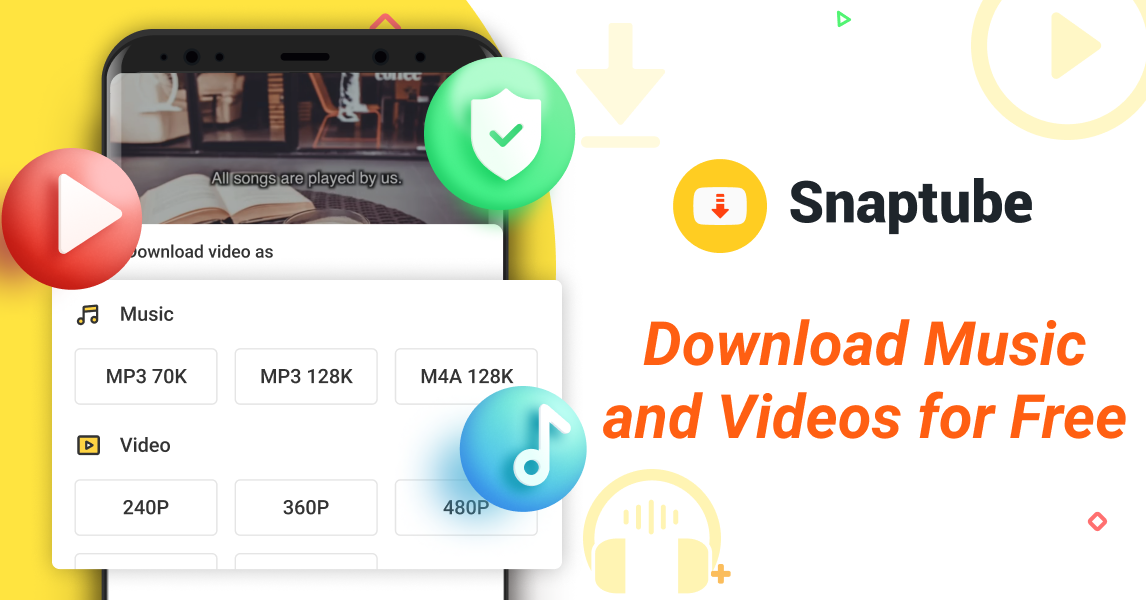 How To Download A Movie Ringtone Using Snaptube?
Now you know how many versatile options the Snaptube app supports. You may be wondering how you can download your favourite movie ringtones using the Snaptube app.
Here are a few simple steps to follow:
Step 1: Install Snaptube on your phone 
First of all, you have to download the Snaptube app on your mobile phone. Go to the official website of Snaptube. At the top of the homepage is a button that says "download."  Click this button to download the APK file of the application on your phone. Your phone will receive a warning. Click "download anyway" to proceed.
Note: Snaptube app is wholly protected from malware, so you can download it without any concerns.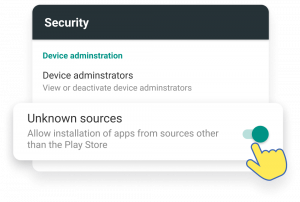 In case your phone doesn't enable you to download files from unknown sources, change the settings on your phone by following the steps below to download the Snaptube app successfully:
Settings> Security> Install Apps from Unknown Sources (turn on the toggle next to the option)
Tap on the APK file in your phone's storage and follow the instructions to install the app. 
Step 2: Search for your favourite movie ringtone
You can simply search for the ringtone by entering the keywords in the search box of the Snaptube app. If your keyword doesn't work, go to the source where you found your ringtone of choice. Copy the URL and paste it into the search box. The ringtone will appear either in audio or video format below, depending on what you searched for.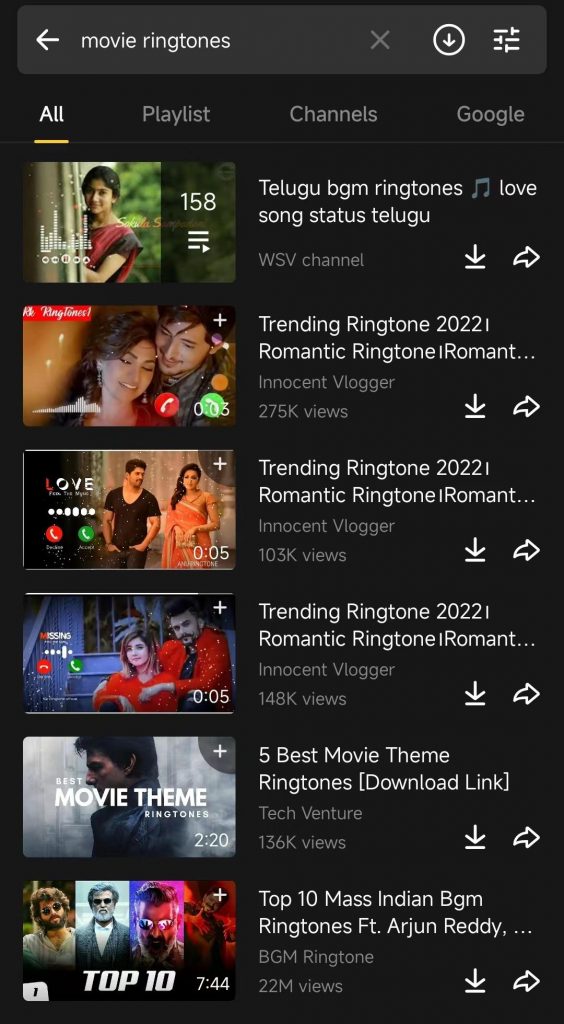 Step 3: Download the movie ringtone on your phone
Play the ringtone on the Snaptube player to confirm it's the one you wanted to download. Below the ringtone appears the download icon. Click it and pick your file format. To set the movie ringtone, download the mp3 format of it. Once downloaded, you can set it as your mobile's ringtone by going to the sound settings. 
Why Choose Snaptube To Download The Movie Song Ringtone? 
Snaptube allows you to download your favourite movie song ringtone from different sources.

If you don't know which movie ringtone you should download, the application gives you download suggestions based on the trending searches. So, you may download what other people have been downloading. 

From a wide range of movie ringtone options, you can download as many as you can, at once, with this application's batch downloading feature. 

You can either search a platform to find your movie ringtone directly through Snaptube, or you may paste the copied URL of the source into the search box. 

Snaptube has a built-in player so that you can confirm whether you have downloaded the right ringtone.

Snaptube supports completely free movie ringtone download. Neither do you need a premium feature to download these, nor do you have a restriction on downloads per day. 
Different Themes Of Movie Ringtone Supported By Snaptube  
If you are a die-hard fan of Bollywood movies and songs, it is obvious that you love good Hindi ringtones. Below are some of the popular movie ringtone themes. You can download these in Mp3 using Snaptube, and set them up on your phone. 
Heart-touching movie ringtone
You often find these in the background of TikTok videos and heart-touching movie statuses. To get one, search for any heart touching ringtone, for example, Charlie movie ringtone, download it using Snaptube and set it as your mobile ringtone.
Sad movie ringtone
If you are feeling down, you may prefer a sad ringtone. Although there are many sad ringtones to go for, we'll suggest you Raja Rani movie ringtone. Download it using the Snaptube app. If you are looking for a soulful and decent ringtone for your phone, all the instrumentals from the Raja Rani movie are just perfect. 
Attitude ringtone 
These ringtones are pretty popular among youngsters, especially those who are fans of that "attitude" vibe in everything. If you are looking for the best attitude movie ringtone, go for the KGF movie ringtone, download mp3 using the Snaptube app, and set the downloaded ringtone on your mobile phone. 
Hindi movie ringtone download
Listen and download to an exclusive collection of Hindi ringtones for free with Snaptube and then personalize your Android device. You can search Bollywood ringtones and find your favorite movie ringtones. 
Note: The above movie ringtones are a few popular ones and are only for the purpose of suggestions. Since you can get access to unlimited types of movie ringtone through Snaptube, it's totally up to your choice which one to download. You may go with any other Hindi movie ringtone. Download it using Snaptube and you are all set to go. 
Conclusion 
We hope this guide has helped you download your favourite movie ringtones. If you haven't downloaded your ringtone yet, what's stopping you? Install the Snaptube app to enjoy unlimited videos, audio, and ringtones right now!
---
INTERESTING POSTS