We have seen lots of news about blockchain, NFT, and Metaverse over the past few years. These technologies took the tech world almost immediately, burning new opportunities for all groups of people.
While blockchain has long been here and NFTs are popular as well, Metaverse is a new trend in the tech world.
However, Metaverse has quickly become more reality than something belonging to science fiction.
As a result, lots of businesses have joined the race to launch their metaverse products and offerings in order not to be left behind.
Since Metaverse allows any business to enter this virtual space, the industries vary from design, architecture, fashion, and entertainment to real estate.
This trend was able to become so popular thanks to two other promising technologies – blockchain and NFT.
You probably know both these technologies, but you may wonder how they are connected to each other, what their differences are, and why both are vital to Metaverse.
Below, you will explore all answers to these questions and reasons why you should consider all of them in 2023.
Metaverse and NFTs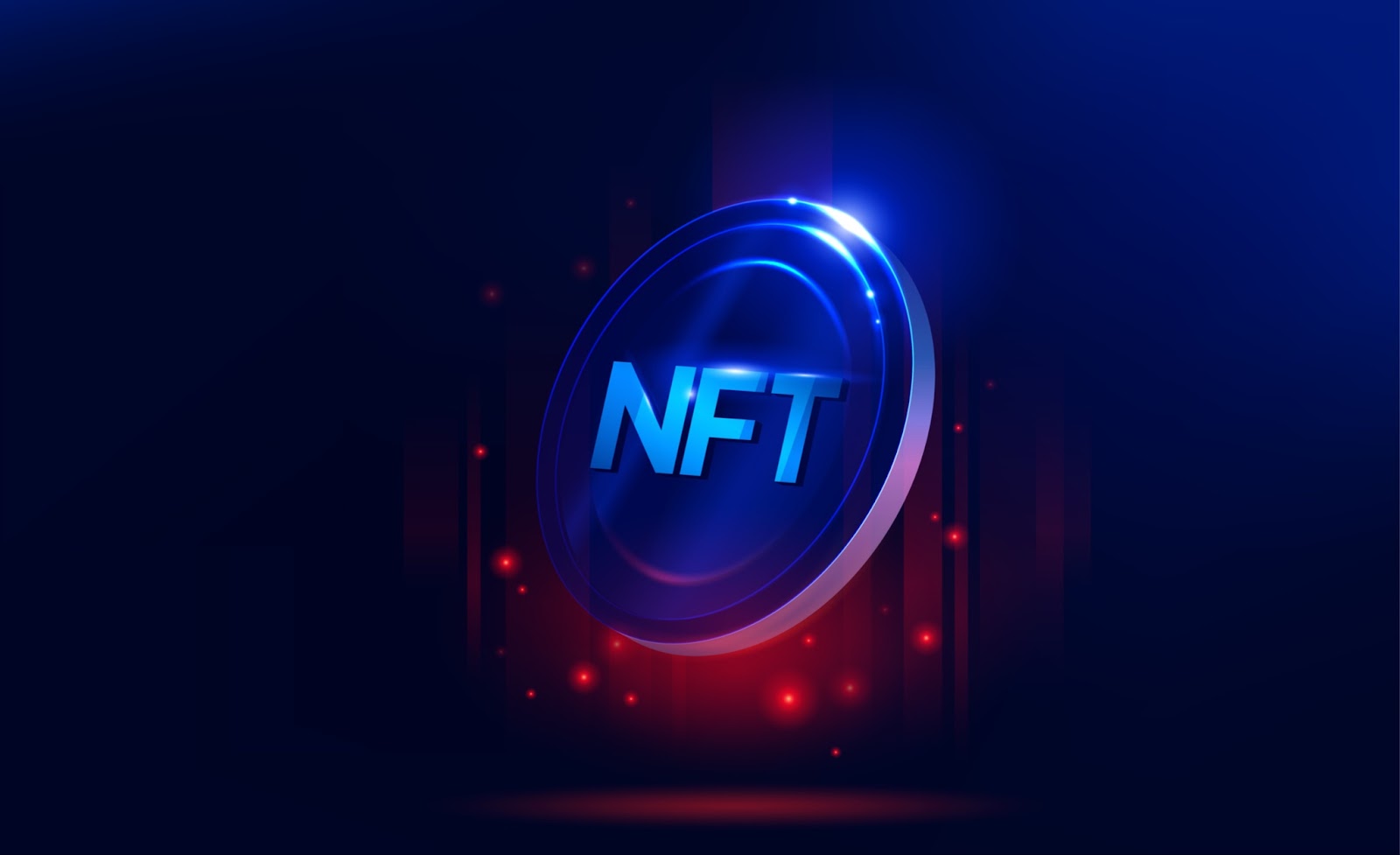 The opportunities Metaverse provides are varied. They range from offering a virtual space for concerts, traveling, shopping, making transactions, buying and placing properties, trying on clothes, changing the way we work, and more.
Metaverse would not be able to provide all these opportunities without NFTs. NFT, also known as a non-fungible token, is a digital copy of any item present in real life. However, it could also be a post on Twitter or a video. NFTs allow users to easily verify their ownership rights thanks to blockchain. 
The Metaverse universe expands our views to a more interactive and massively adopted alternative reality. One of the key features of Metaverse is that it contains a full-fledged economy and encompasses physical and virtual worlds alike, making it decentralized.
NFTs in Metaverse can work in different ways. When talking about concerts in Metaverse, NFTs can be used as tickets, allowing users to buy and sell them. In addition, companies sell their clothes in the form of NFT, allowing users to dress up their avatars.
NFTs can also be real estate property in the case of real estate tokenization. So uses of NFTs in Metaverse are vast and will only grow in upcoming years.
NFT Blockchain
Here we talk about NFT as a currency to make transactions in the Metaverse. The key thing here is that NFTs use the same blockchain technology for transactions though they do not represent a type of coin.
NFTs we know and consider as coins include pieces of art, video game content, music, or any other material that can be attached to the token. Thanks to the tokenizations, lots of artists and content creators were able to monetize their work and enter the Metaverse space with NFTs.
The NFT's relationship with the blockchain is based on a fundamental pillar. This is a fact that blockchain technology guarantees that NFTs are auditable, meaning buyers of an NFT could keep track of it.
To put it simply, the blockchain ledger is responsible for introducing the features of interoperability and lacking.
Why Are NFTs Essential for Metaverse?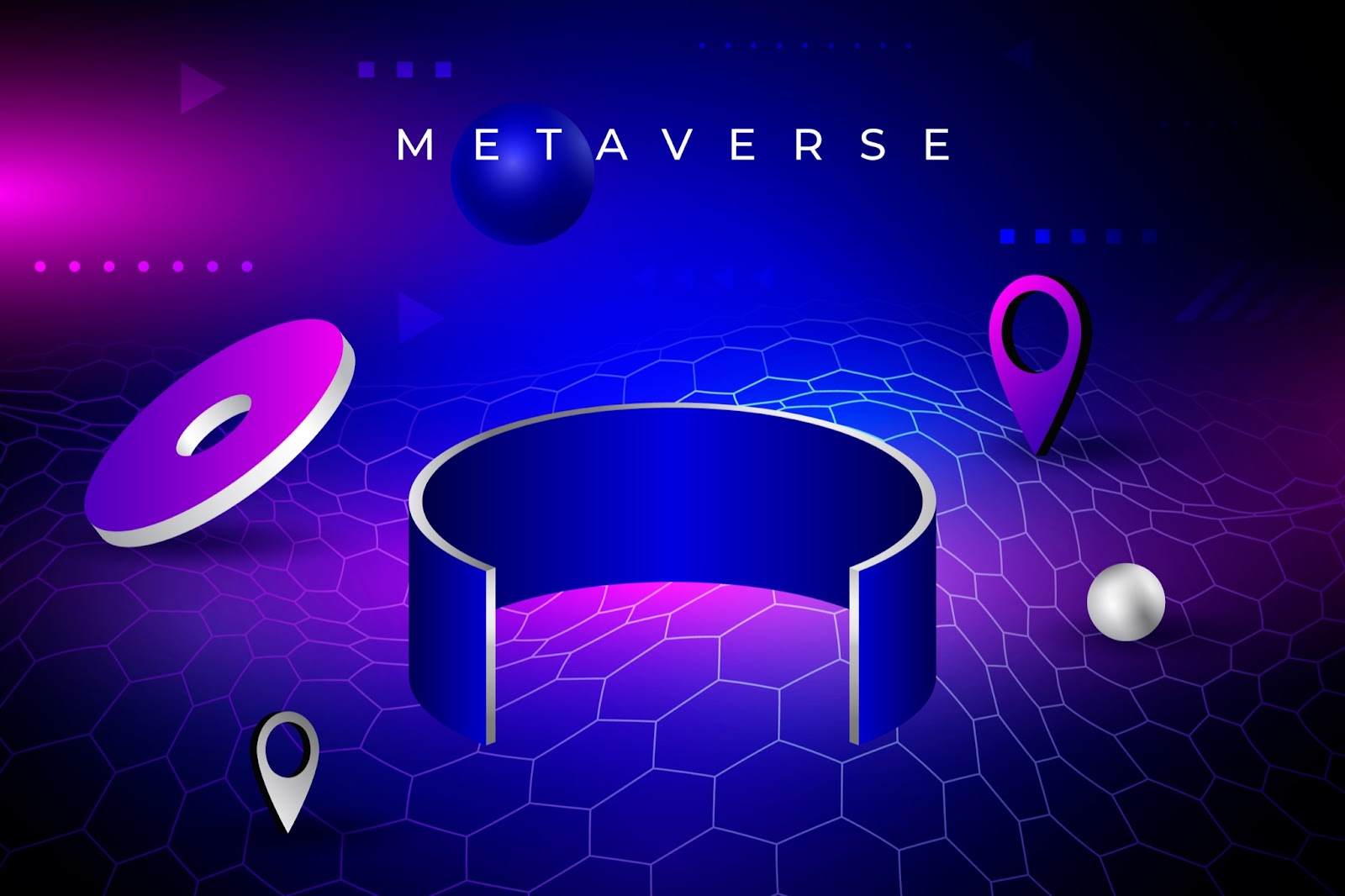 Since NFT and Metaverse appeared within a short period, most people believe that these two terms relate to one space.
While it is true, there are many questions experts can ask about their future. Will NFTs be used to access Metaverse? Can NFTs define the future of Metaverse? What role will blockchain play in these virtual universes?
As the name suggests, NFTs are unique, indivisible, and immutable. Unlimited trading opportunities offered by the Metaverse make their linkage with non-fungible tokens.
NFTs can give users access to various locations in the Metaverse, granting ownership of real estate property. In fact, NFTs are considered to be keys to changing the fundamental design of the Metaverse, changing how people interact online, and overcoming traditional finances.
The brightest examples of NFT's potential are:
Fair and Transparent Economy
The combination of NFT and blockchain technology allows users and business owners to show, sell and buy real-world assets and solutions in a decentralized digital environment.
Experts believe that Metaverse will offer more opportunities for real-world assets through new models that would be based on NFTs.
All interactions and transactions in Metaverse are available thanks to blockchain. That is because the technology provides transparency and immutability, allowing Metaverse to benefit from this fair and open economy.
New Identity Experiences
During the Metaverse development, users will be able to show their affection and support for a specific project (or a few) by owning NFT assets.
As a result, these NFT holders can further create strong communities to share expertise and experiences and collaborate for engaging content creation.
Purchase of Properties
As we already mentioned, Metaverse allows users to buy full ownership of virtual spaces in the digital world.
These properties are available in the form of NFT. Users can even earn these NFTs in some games. Metaverse allows you to earn a profit by renting your real estate property or selling it on the NFT marketplaces.
Marketing Tool
Even though Metaverse is mostly known for NFTs, arts, and concerts, it can also work as an effective marketing tool. That is because Metaverse is incredibly popular, and we have already seen how well-known brands use it to promote the products they offer.
If you have a business that exists only in the real world, you may miss the opportunity to attract those who prefer the virtual world for purchases. While having an app or a social media account is still vital for businesses, adding Metaverse to your marketing strategy is a must-have. 
Final Thoughts
Blockchain is one of the most popular technologies in 2022 that seems to stay relevant in 2023. Being transparent, efficient, and cost-effective, blockchain also made it possible for Metaverse and NFT to present.
While all these terms have something similar, they refer to different fields and are all based on the blockchain ledger.
Using blockchain for software development is now essential for any company that wants to attract users and provide the best experience. Explore blockchain development services to kick off your project.
---
INTERESTING POSTS