Today, we will show you how to secure your devices against phishing emails. That way, you can use your webmail without worries.
There is currently a noticeable increase in the number of phishing attacks. It is a generalized problem, which represents a significant risk for people and organizations. Phishing is an issue that we must all take into account, as these types of attacks are not going to disappear soon.
Cybercriminals have typically implemented phishing attacks after data breaches. There are cases where criminals sent messages to users warning them to change their passwords, but sending them to a fake website in an attempt to collect their data.
How To Detect Phishing Emails
Be careful with suspicious, unusual emails with an urgent or aggressive subject. In any case, keep calm and clarify first:
Am I a customer of this financial institution or online (shopping) portal registered as the sender, or have I currently bought something there?
Do I have this email address as my contact address?
If you are unsure whether it is a phishing sender, ask the company directly and make sure you use the contact details on the official website.
You can also open the email, but please do not click on directly inserted links or open attached files (especially with the extension exe, bat) – Attention malware!
Links may lead you to deceptively real-looking websites. If in doubt, check the link and compare the URL with the official website URL of the company.
Serious providers always use a secure connection for payment modalities or the input of sensitive data anyway – recognizable by the "https" in the URL.
READ ALSO: Most Effective Cybersecurity Strategy For A Small Business [We Asked 45+ Experts]
How Do Phishing Emails Work?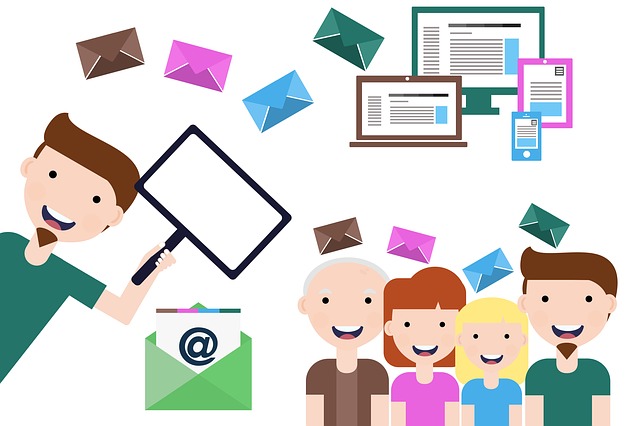 The criminal rip-off by phishing mails is booming. Hackers use sophisticated tricks to get user sensitive data.
Here is how it looks, for example:
You open your inbox and find a letter from a debt collection company! Allegedly, you have not paid the invoice for an online order even after repeated requests. Now there is a risk of high fines if you do not pay the invoice listed in the appendix within a few days.
Pretty bold, but every day: In phishing attacks, the hackers usually pretend to be banking institutions or online service providers.
The majority of email users have an online account with one of the significant mail-order companies, shopping portals or their bank.
READ ALSO: Security Alert: The Most Common COVID-19 Online Frauds and Scams
How To Secure Devices Against Phishing Emails
Be cautious when it comes to phishing attacks
You can significantly reduce your chances of being a victim of phishing attacks by being prudent and smart when surfing online and checking your emails.
Don't click on links that download files or open attachments in emails or social networks, even if they appear to come from a known and trusted source. If in doubt, open a new browser window and type the URL into the address bar.
Be very careful with emails that ask for confidential information, personal details or banking information. Legitimate organizations, including financial institutions, will never request sensitive information by email.
Beware of shortened links
Pay special attention to short links, especially on social networks. Cybercriminals often use these to trick you and send you to a fake site.
Cybercriminals can use these 'fake' sites to steal your data or carry out a download attack, infesting your device with malware.
READ ALSO: 7 Cybersecurity Trends to Follow in 2020
Carefully read emails that look suspicious
Many phishing emails are pretty obvious. They contain a lot of typographical errors. Cybercriminals often make mistakes in these emails sometimes even intentionally bypass spam filters, improve responses and eliminate 'smart' recipients who will not fall into the trap.
Beware of Threats and Urgent Deadlines
Rarely will a reputable company need you to do something urgently? Generally, the threats and urgency that claim to be from a legitimate company are a sign of phishing.
Some of these threats may include advising you to do something to prevent your account from being closed. For your safety, it is best to contact the company through a known and trusted channel.
Surf safely with HTTPs
Whenever possible, use secure websites to navigate, especially when sending confidential information online, such as credit card details.
You should never use public Wi-Fi to bank, shop, or enter personal information online. If in doubt, use your mobile device connection, convenience should not take precedence over security.
READ ALSO: 15 Tips to protect your privacy online
What To Do Next When You Are A Victim Of A Phishing Email Attack?
If you had mistakenly revealed your credit card number and PIN or opened an email attachment, you need to react quickly and take appropriate action:
Contact your financial institution, check your account transactions and block your account directly.
Document the incident in as much detail as possible and file a criminal complaint.
Also set a new password for your email account. In this way, you can put a stop to possible misuse of your mailbox.
Use an antivirus program to scan your computer for possible "infestation". Recommended antivirus programs include Kaspersky Antivirus, F-Secure Total, Avira Antivirus, and others.
You should also inform the real provider about fake emails or websites.
Consult an anti-cyber-fraud service company such as SpyCloud to hunt down the perpetrators.
Prevention is known to be the best medicine. Also, in your computer environment: Use a firewall, antivirus software, update your browser and operating systems and carry out regular security updates. You can check out our Deals page for the best protection tools.
By applying the enumerated tips above, you should be able to secure your devices against phishing emails.
Hope you find this post helpful?
---
RELATED POSTS