In this post, I will show you the advantages and limitations of Object Storage.
The majority of today's communications data on the World Wide Web is unstructured. Nevertheless, only a few industry specialists are familiar with object-based storage technology.
So many industry executives are still skeptical of object-based storage's overall business worth. So, what exactly is object-based storage? Are they truly suitable for business? Continue reading to learn more about it.
Object-based Storage Defined
Object-based storage – otherwise known as object storage – is a technological solution for storing unstructured computer data. As the name implies, it manages large volumes of wide-ranging data and handles them as "objects" or units. 
Within an object-based storage, the structureless data, such as emails, web pages, sensor data, health records, photos, audio files, and videos, resides within a flat filesystem or data environment typically referred to as a storage pool.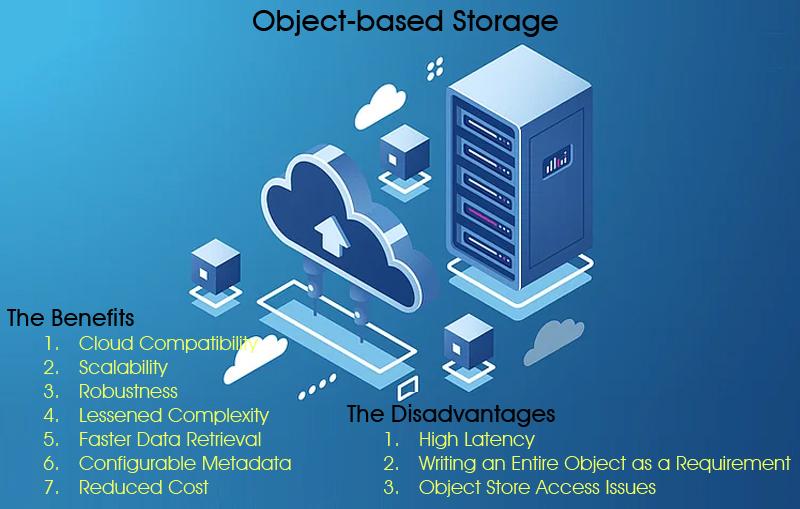 How Object-based Storage Works
In an object-based storage architecture, an "object" comprises the actual data blocks that belong to a file and that file's associated metadata and universally unique identifier (UUID) or globally unique ID (GUID).
Object-based storage systems will refer to the UUID and metadata – which encompasses details on permissions and policies – when you try to access data, so you can search for the object you require.
In addition, object-based storage allows you to append some context for data analytics, among other purposes, through metadata customization.
Use Cases of Object-based Storage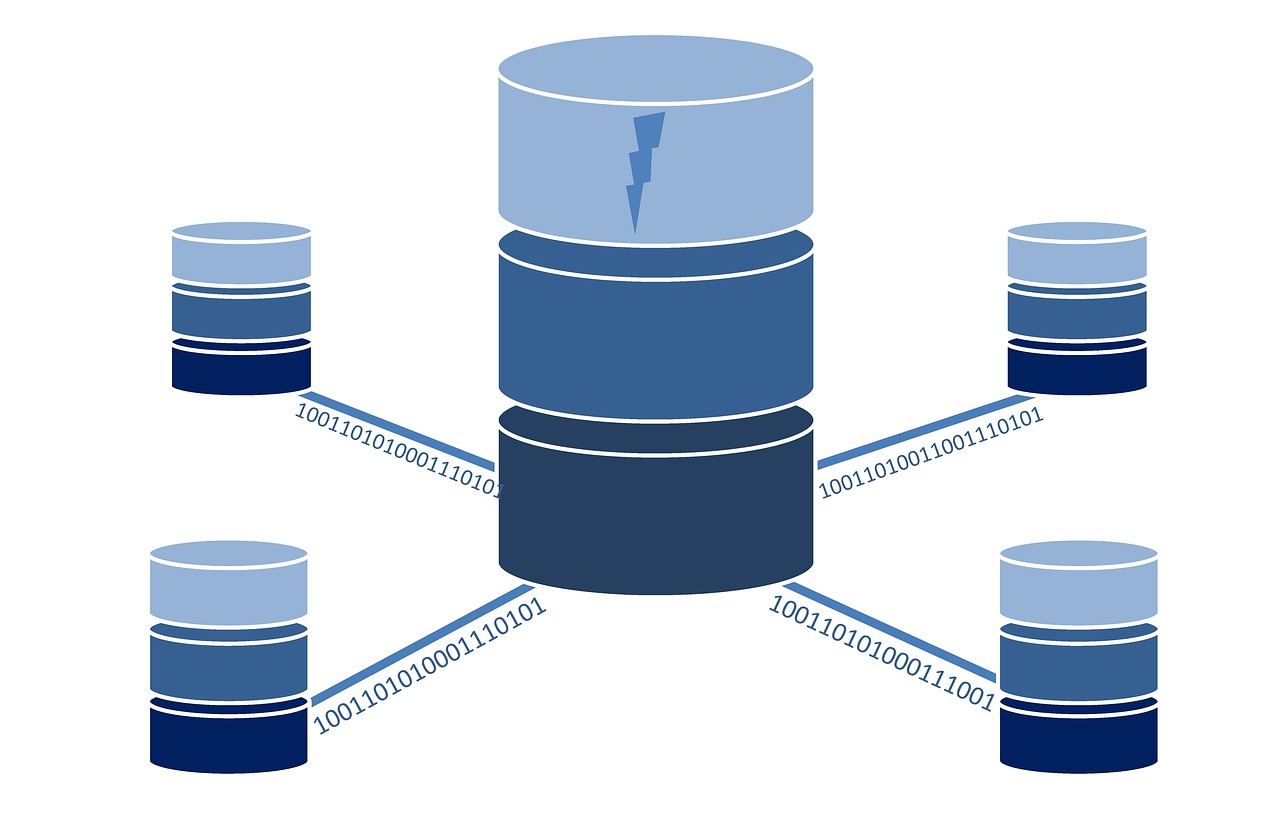 A prominent use case for object-based storage is server backup. It involves off-site, large-scale file transfer and storage of certain files as unstructured data on a remote "cloud" server.
Because cloud object-based storage allows for backup resilience and accessibility, it may be useful during disaster recovery attempts.
Another effective use-case scenario is the application of object-based storage on big data analytics, which includes artificial intelligence (AI), computational genomics, and the Internet of Things (IoT).
The "big data" umbrella essentially consists of routinely accessing massive unstructured data volumes for later analysis, therefore object-based storage will come in handy in such cases.
Object-based Storage: Benefits and Disadvantages
Due to the virtually limitless nature of object-based storage, it discards the necessity for complicated hierarchical organization of data like directories and folders. 
However, object-based storage has its share of disadvantages as well, including the need to completely rewrite an entire object so that you can modify it. This makes object-based storage not suitable for constantly evolving dynamic data. 
More importantly, go over the following benefits and drawbacks to better understand whether you should choose object-based storage and why.
The Benefits
1. Cloud Compatibility
Perhaps one of the biggest pluses of object-based storage is its impressive compatibility with cloud-based environments offering multiple-tenant storage-as-a-service. 
Such co-existing technologies allow several corporations or company departments to share one storage repository, and every entity has access to a different portion of a given storage space.
2. Scalability
A standard object-based storage technology features scalability that surprisingly transcends the exabyte metric unit compared to other storage architectures with their respective limitations.
File storage, for example, can accommodate millions of files until it reaches a certain threshold or ceiling.
With object-based storage, you can effortlessly scale out its flat data environment or filesystem architecture because you no longer have to deal with the capacity limitations found in block or file storage.
3. Robustness
Object-based storage is guaranteed robust due to its automatic data replication and storage capability across numerous devices and geographical regions, thus ensuring protection from sudden outages that could lead to data loss.
Additionally, it completely supports the disaster recovery efforts of large corporations.
In short, object-based storage is a resilient backup solution that assures data accessibility when needed.
4. Lessened Complexity
A directory system, for instance, is not viable when you deal with large volumes of structureless data individually.
Luckily, object-based storage does not have hierarchical systems like directories or folders, so using such technology to retrieve data becomes less complicated.
Furthermore, there is a reduced likelihood of a delay in performance, allowing easier management of large quantities of unstructured data.
5. Faster Data Retrieval
File retrieval via object-based storage becomes faster because you don't have to see the specific location, thanks to the absence of complex trees and partitions.
6. Configurable Metadata
A file system has metadata that contains only basic details like the file creation date and time and the owner of that file.
With object-based storage technology, though, you are given the capacity to modify the metadata related to that file.
Object-based storage encourages users to add and configure several metadata tags as needed for a more efficient object location.
For example, from a healthcare point of view, an X-ray may contain information regarding a patient's age, height, weight, and the type of injury that the patient sustained, among others.
7. Reduced Cost
In some cases, purchasing an object-based storage technology practically costs less than expanding standard filesystems or adding brand-new ones.
Most object-based storage services employ a pay-as-you-go pricing scheme. As a result, the pricing doesn't incur any capital investment or upfront cost.
Moreover, you only have to pay a fee for the monthly subscription, which covers a determined amount of bandwidth usage, data retrieval, application programming interface (API) transactions, and, most importantly, storage capacity.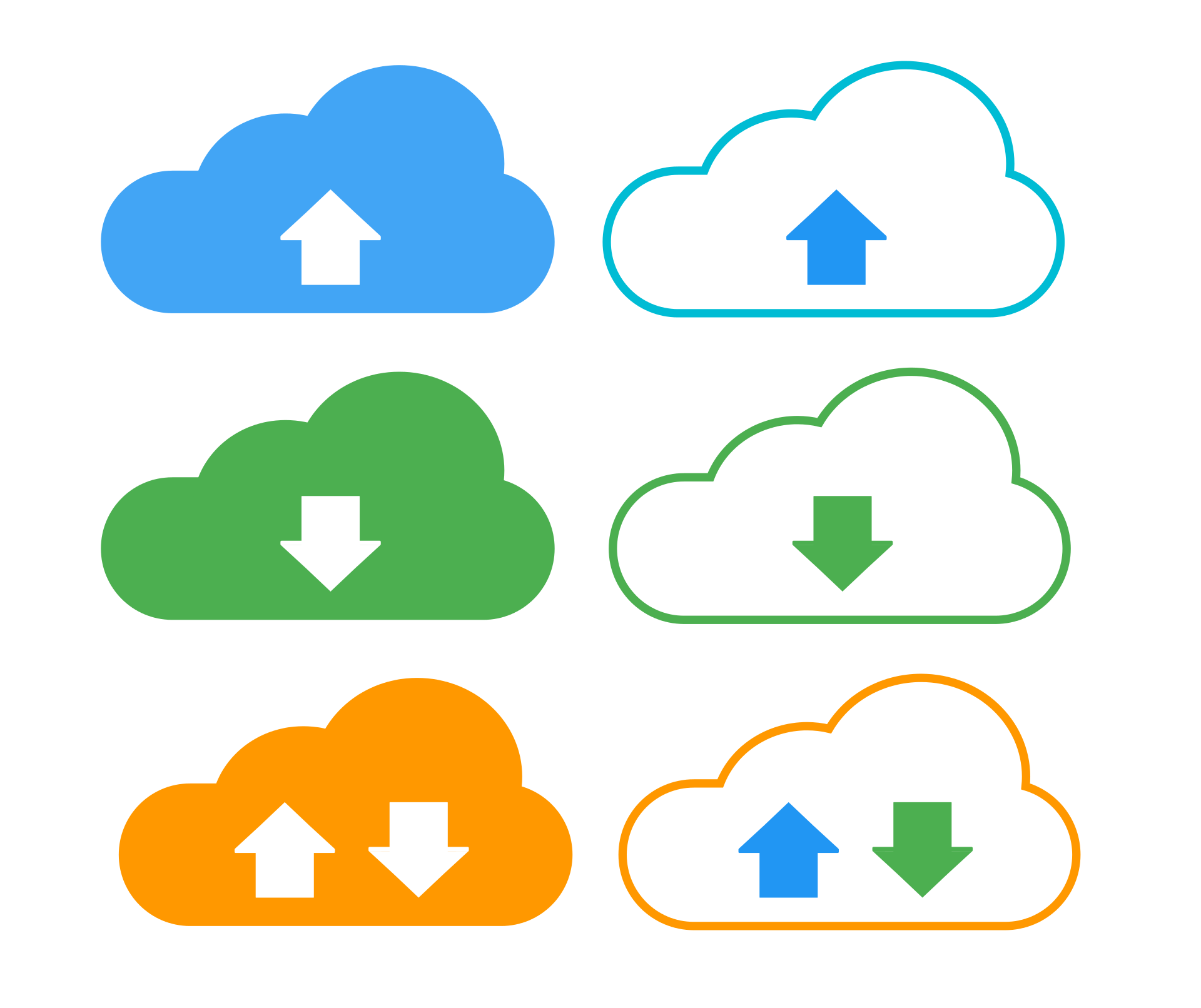 The Disadvantages
1. High Latency
Object-based storage architecture is not advisable – as far as backing traditional databases is concerned – because of its high latency.
2. Writing an Entire Object as a Requirement
Altering only a single piece of one blob of data via object-based storage has a few implications performance-wise.
On the one hand, when you're on a file system, you can conveniently append a single line toward the end of a given log file.
On the other hand, when on an object-based storage system, you should retrieve an object, append the new line, and write that entire object again.
The painful reality that you must write back an entire object makes object-based storage less ideal concerning constantly changing dynamic data.
3. Object Store Access Issues
Most operating systems are not fully capable of seamlessly mounting an object store. Although some adapters and clients can help, using or browsing a single object store is generally complicated, unlike when you use a file browser and flip through many directories.
Conclusion
With the increasing complexity of preserving such information due to milestones in technological innovations and predicted limitations in existing data storage technologies, large enterprises will probably face some challenges in storing and managing a staggering amount of data.
Fortunately, object-based storage is capable of solving these hurdles.
---
INTERESTING POSTS