Here, I will talk about IoT technologies and trends.
These days, the Internet of Things (IoT) is considered to be one of the most promising technologies with the hugest potential to change a lot of industries and, consequently, a lot of processes and tasks in our daily and professional lives.
The IoT market is actively expanding. It is predicted that in 2023, the total revenue of the IoT market will be able to reach $1,177 billion. This is an impressive figure but analysts forecast that in the future the industry will be able to get even more funds.
Already today IoT-powered solutions have a lot of use cases. They are applied to automate multiple processes within numerous industries, to increase the safety, productivity, efficiency, and quality of products thanks to getting access to a lot of valuable data in real-time.
With the expansion of the functionality of such products as well as the introduction of new advancements in this field, the popularity of IoT systems is growing. This trend can be a good explanation for the increase in demand for the services of the top IoT providers.
To reach the desired results, it is not enough just to deliver a solution. It is also necessary to make sure that this solution is reliable and secure enough and that it can be seamlessly integrated into your broader IT system.
Another important thing to do if you want to fully leverage all the opportunities that the Internet of Things offers is to analyze the ongoing situation in the industry, detect the latest trends, and make sure that your product will be powered by the most relevant technologies.
To help you with this task, we've prepared the following short overview of the current IoT technologies and trends.
IoT And Blockchain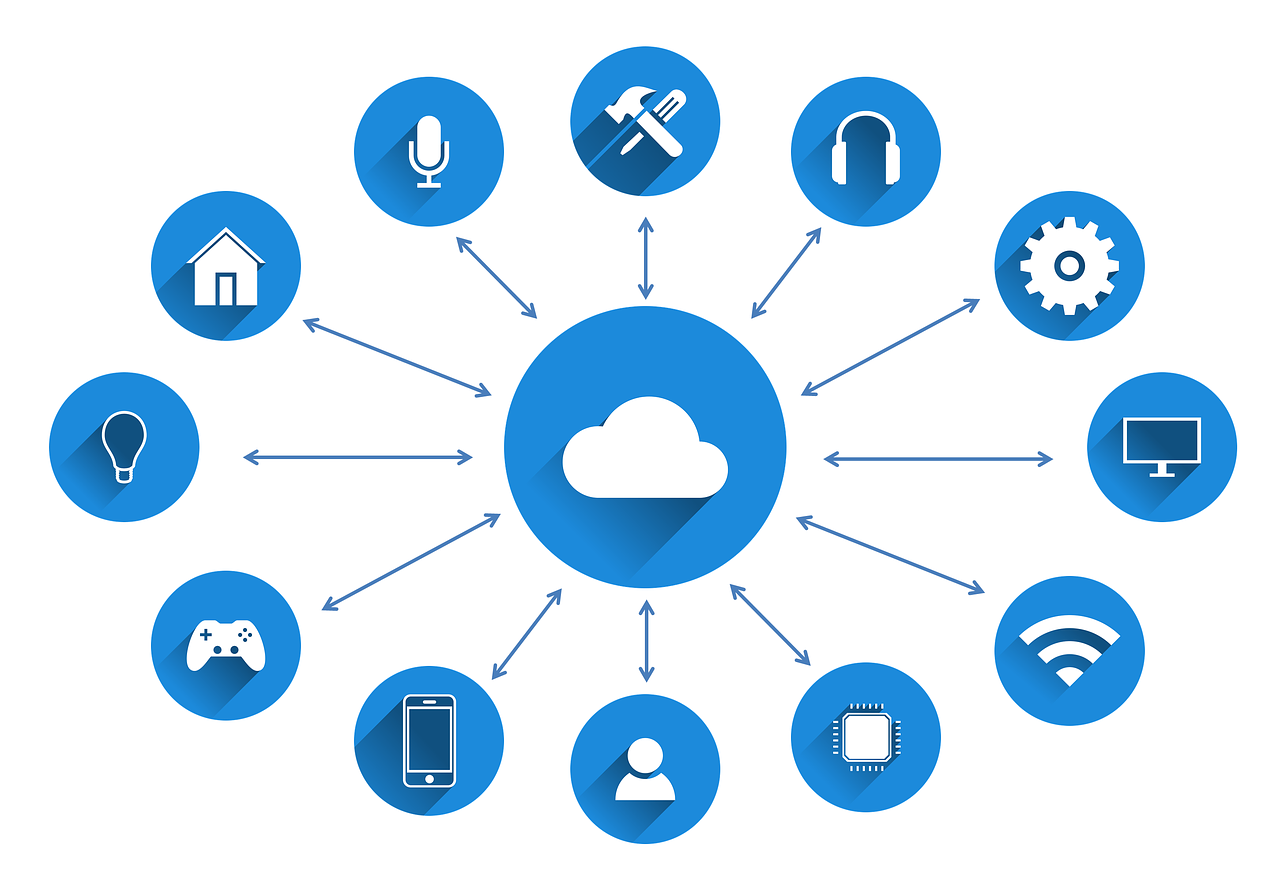 These are two emerging technologies that can be used together and become an excellent symbiosis. Thanks to the introduction of blockchain, it is possible to greatly increase security, transparency, and trust in IoT systems.
Unfortunately, it's worth admitting that IoT devices are often vulnerable to attacks. It is explained by the fact that they are connected to the internet (or to the local network). And it means that they can be easily targeted by malicious actors.
With the implementation of the blockchain, it becomes possible to rely on a secure and tamper-resistant ledger to store information about IoT devices and data collected by them. By applying blockchain for device authentication and access control, you can also enhance the entire security of IoT ecosystems.
Moreover, thanks to smart contracts that can be issued on blockchain networks, it is possible to efficiently automate a lot of actions. When predefined conditions are met, these contracts will be executed simultaneously.
Digital Twins
A digital twin is a representation of a physical item or process in a virtual format. These representations can be applied to individual devices, entire systems, or even entire cities. They can be described as detailed, real-time digital replicas and can be used for tracking, analysis, and simulation. 
Thanks to the capability of IoT devices to collect real-time data from physical assets, such as machinery, vehicles, or infrastructure, it is possible to increase the accuracy and efficiency of such digital twins. The collected data is sent to the corresponding digital twin for analysis.
As such solutions are created to provide insights into how to optimize operations, it is vital for them to analyze the freshest data. And that's exactly what IoT devices can provide.
In general, the integration of IoT and digital twins provides a wide range of advantages across various industries, including but not limited to manufacturing, healthcare, smart cities, and many others.
It helps companies gain highly valuable insights into their operations and the performance of their machinery, equipment, tools, and production lines, enhance decision-making, and optimize their business processes while minimizing risks and costs.
5G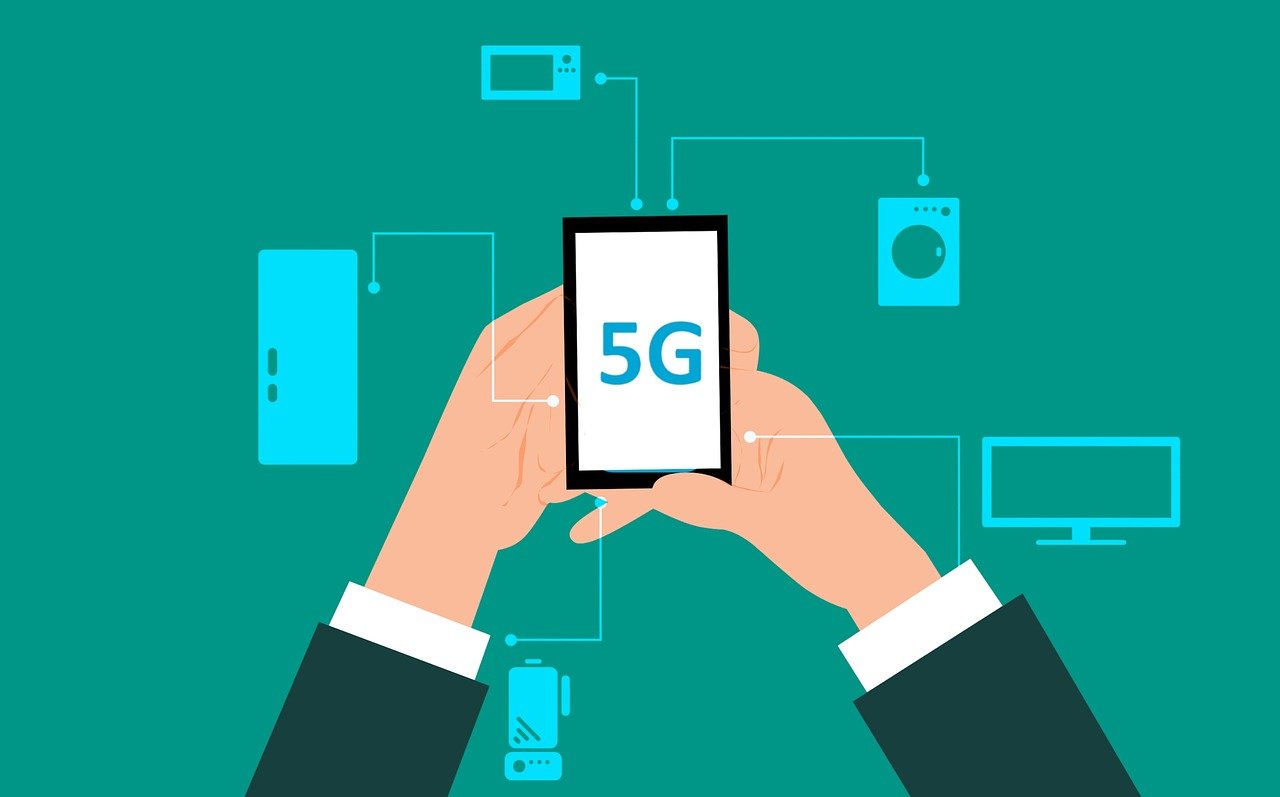 Another technology that has an important impact on the development of IoT systems is 5G. IoT solutions can demonstrate the best performance only when they have permanent access to the latest data which is collected by IoT sensors.
Real-time data transmission is essential for autonomous vehicles, remote surgery, smart city infrastructure, and other cases when IoT is used. If the connection is lost or if it is not stable enough, IoT systems can't fulfill their tasks. But the introduction of the 5G connectivity can change the game.
5G networks offer ultra-fast data speeds, significantly reducing latency compared to previous generations of wireless technology. 
5G networks support a massive number of devices per square kilometer, which is important for the proliferation of IoT devices. This scalability allows for the deployment of a vast number of sensors and devices across various industries, including agriculture, manufacturing, healthcare, and smart homes.
Conclusion
The Internet of Things is a rapidly evolving field. The solutions that are regularly introduced by various businesses are gradually becoming more and more advanced. However, it is worth bearing in mind that there are some basic issues that may act as an obstacle to introducing further innovations.
Among these issues, we can name security and data protection risks, dependency on the battery life of devices, as well as poor connection. Such problems should be efficiently addressed in the near future to let the industry move further in its development.
---
INTERESTING POSTS