I know what you are thinking – how do I prevent my website from being hacked?. Well, we will reveal the best 6 website security platforms.
Why Is Website Security Software Essential?
Website security software remains the best way of protecting websites from hackers looking out to cause data breaches by hacking and stealing sensitive data from websites.
Using website security services can save you from the headache of having to deal with a hacked website. Hence, this post focuses on giving a brief review of some of the best website security platforms. 
Benefits Of Using A Website Security Platform
It is way cheaper to secure your website with a web security platform than paying for the cost of hacking and cyberattacks launched against your website. 
Below are additional reasons you should secure your website with a web security platform.
Web security software protects your website, while web hosting services protect the server your website is hosted on. 

Subscribing to a web security service ensures that your visitors' data are protected from hackers wanting to steal sensitive information through various means including phishing, and other forms of cyberattacks.

Web security platforms protect your website from the following types of attacks. 

DDOS attacks targeted at crashing your website

Malware threats to prevent malware from stealing sensitive data from your website

Session hijacking, which forces visitors to take unwanted actions

SEO spams, which links your website to undesirable webpages, and forums to drive redirect your traffic to malicious websites.

A Web security platform prevents hackers from exploiting vulnerabilities that may exist on your website. 

A web security platform also prevents search engines from flagging your website with virus alerts and delisting your website from search engine result pages.

A web security platform also protects your website from cryptojacking, a form of attack that uses your website resources to secretly mine cryptocurrency.
Best Website Security Platforms
Here is a list of the best website security platforms: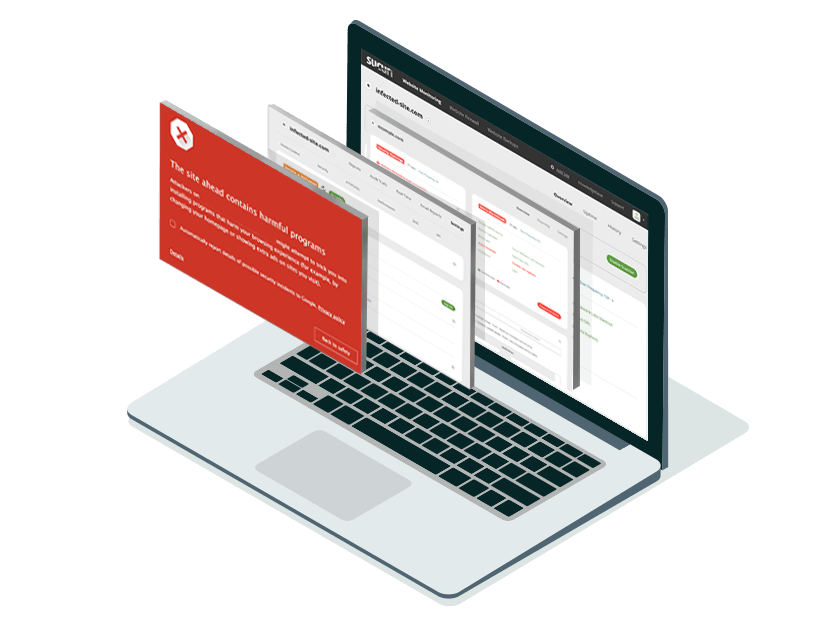 Sucuri is a software security company offering robust website security services to protect websites from hackers, malware attacks, and other security threats. Sucuri's Firewall acts as a cloud proxy that receives and filters incoming web traffic before channeling it to the host server, thus effectively blocking malware attacks targeted at compromising your website security.
Not to mention, Sucuri's WordPress security plugin protects WordPress websites from all forms of attacks targeting the website or users' sensitive data, making it the best security plugin that protects WordPress sites against malware, DDoS, and other forms of cyberattacks. It also prevents search engines from blacklisting your website and helps you gain access if you're locked out due to hacking attacks on your website.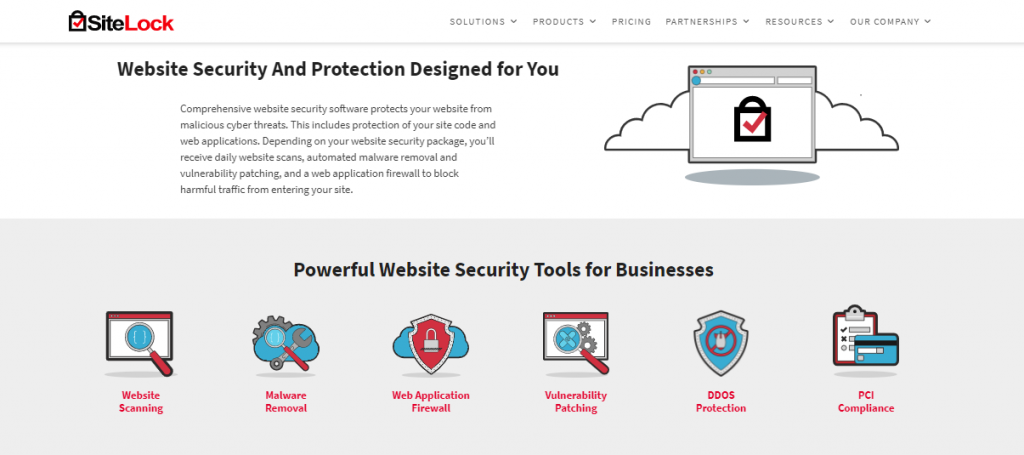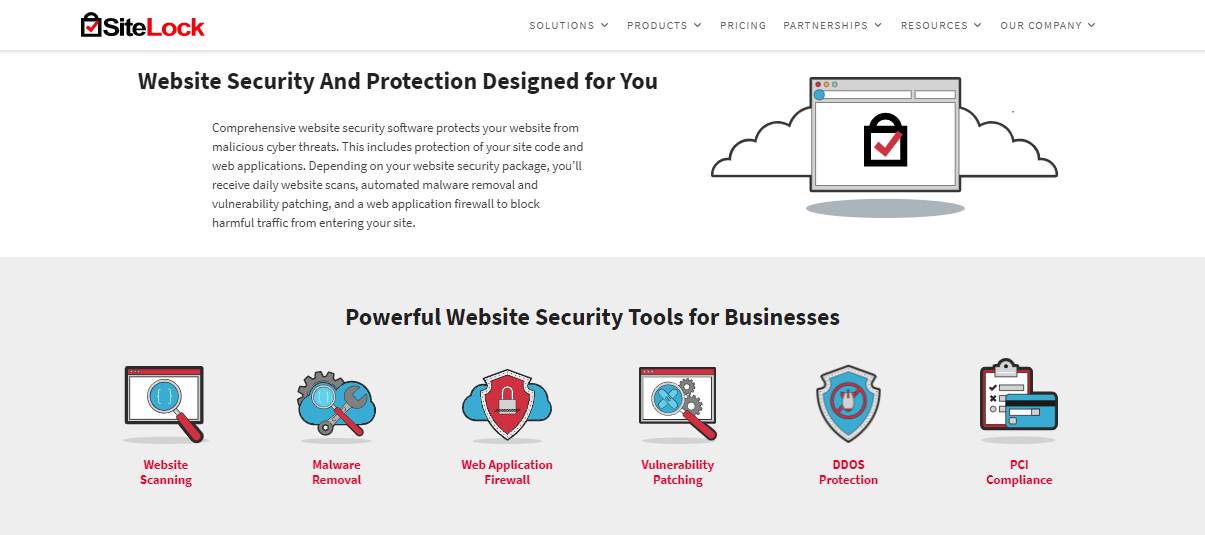 Sitelock protects over 12 million websites, offering them round-the-clock monitoring using cloud-based protection technology, making it a go-to option for business owners. 
Also, Sitelock is best for malware detection and removal, web scanning, vulnerability patching, DDoS prevention, etc., using powerful AI, behavioral analytics, endpoint management, vulnerability scanning, and other features.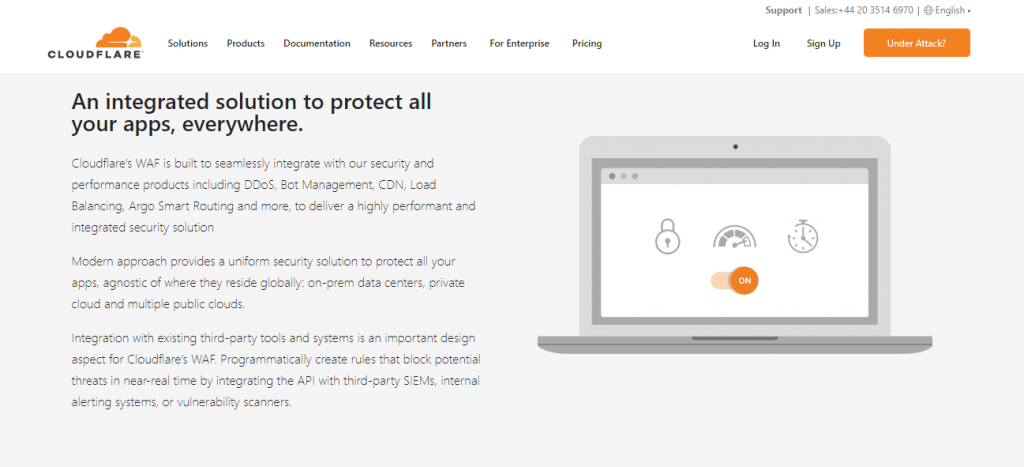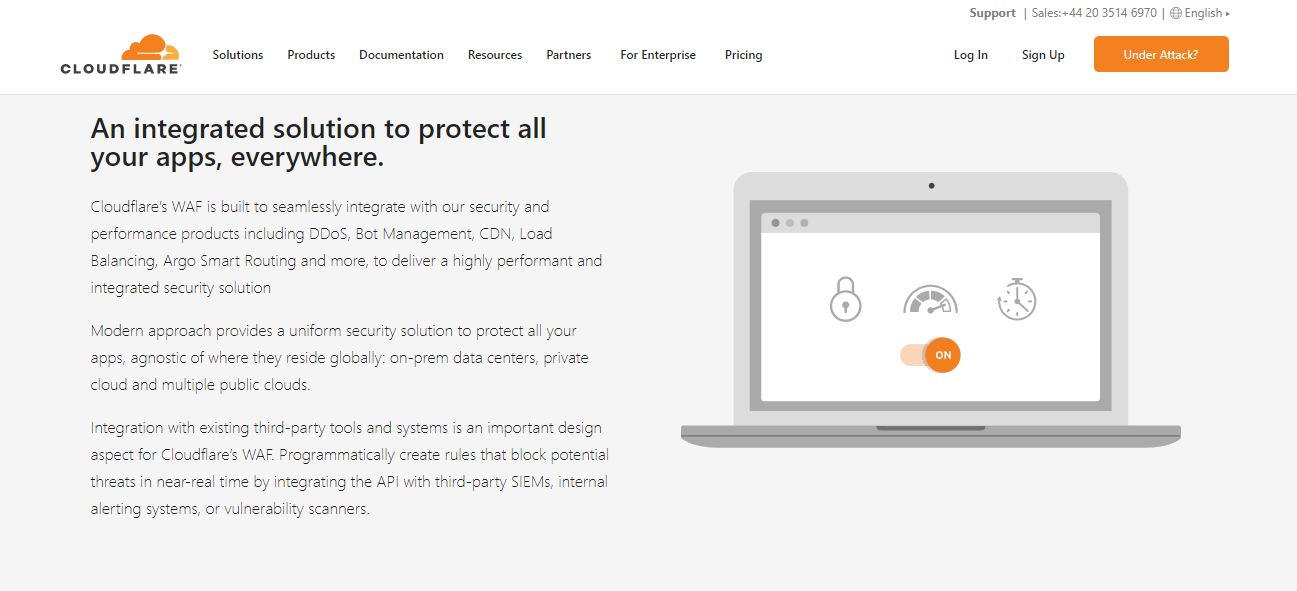 Cloudflare is a Web Application Firewall that analyzes traffic flow to your website and blocks websites based on preset rules. Cloudflare protects your website from DDoS, SQL injections, cross-site scripting, etc., by using powerful AI to learn various hacking patterns deployed against websites. 
Although Cloudflare web scanning is an automated process that doesn't require any input, you can choose to activate Cloudflare's 'I'm Under Attack' mode for added protection if your website is under heavy attacks.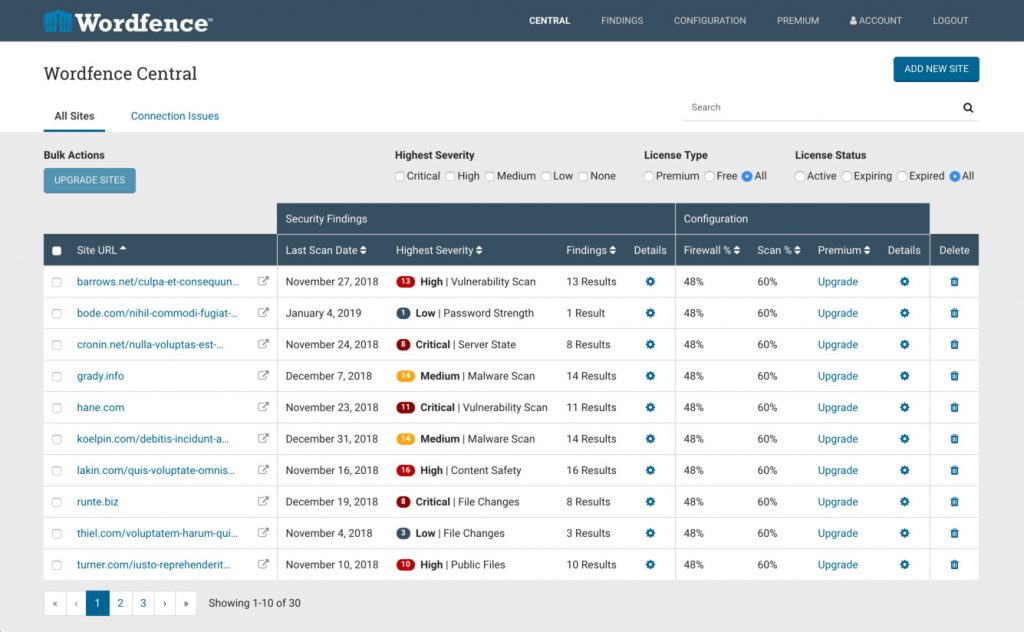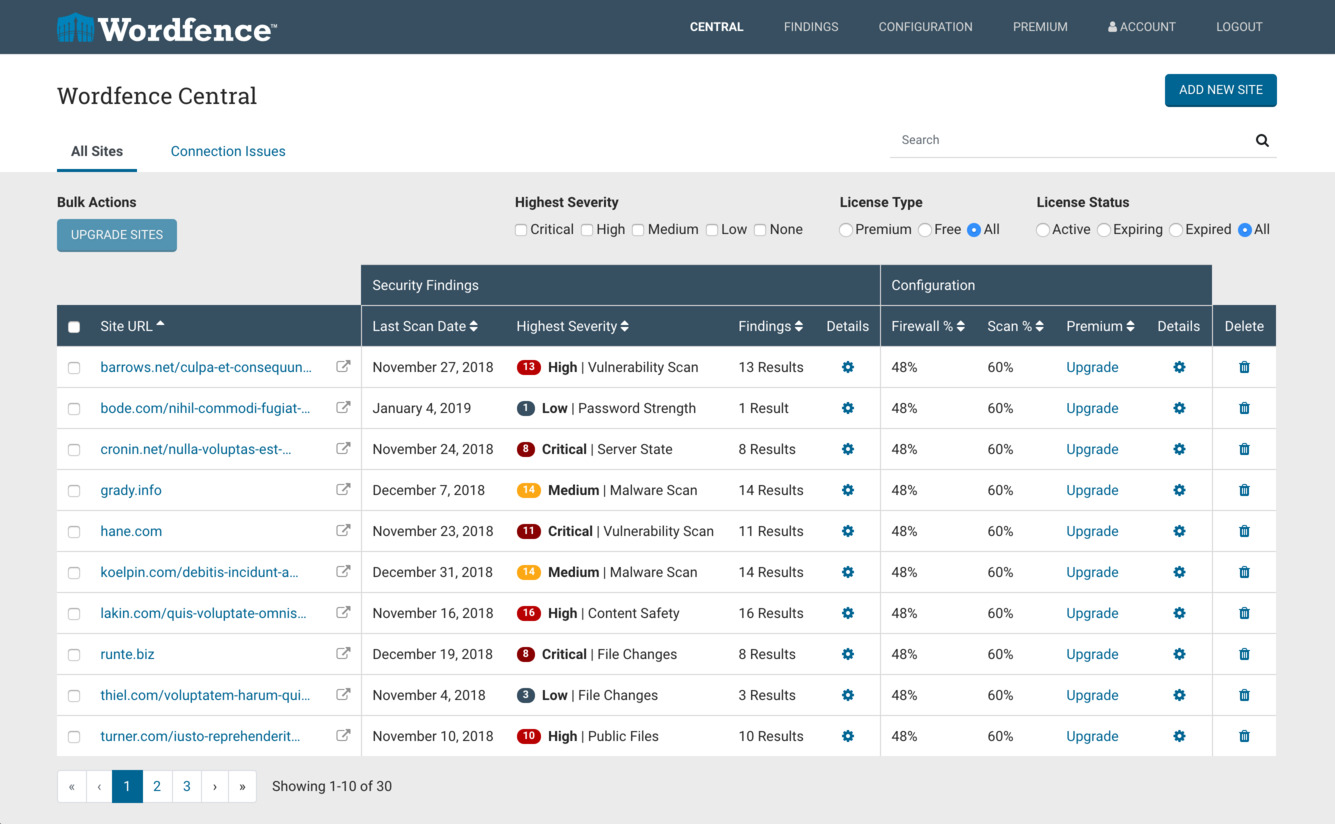 WordFence is a dedicated web security platform for protecting websites built with WordPress. It uses a proprietary 'Threat Defense Feed' to update Firewalls with the newest rules, identify malware signatures and malicious IP addresses.
WordFence features and functionalities also include protecting websites from attacks targeted at compromising users' passwords, monitoring hacking attempts, use of 'Advanced Manual Blocking' to block malicious networks and suspicious activities, preventing brute force attacks with the use of 2FA, and file repair using its source code verification features.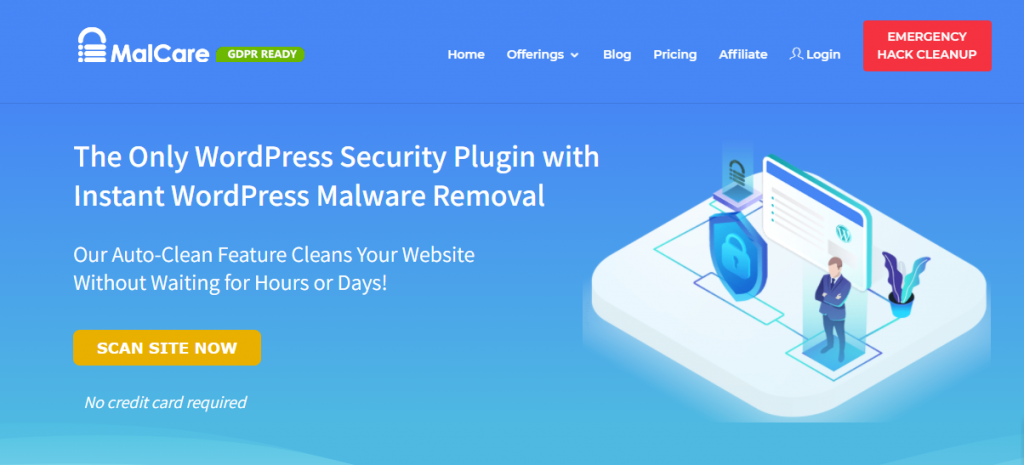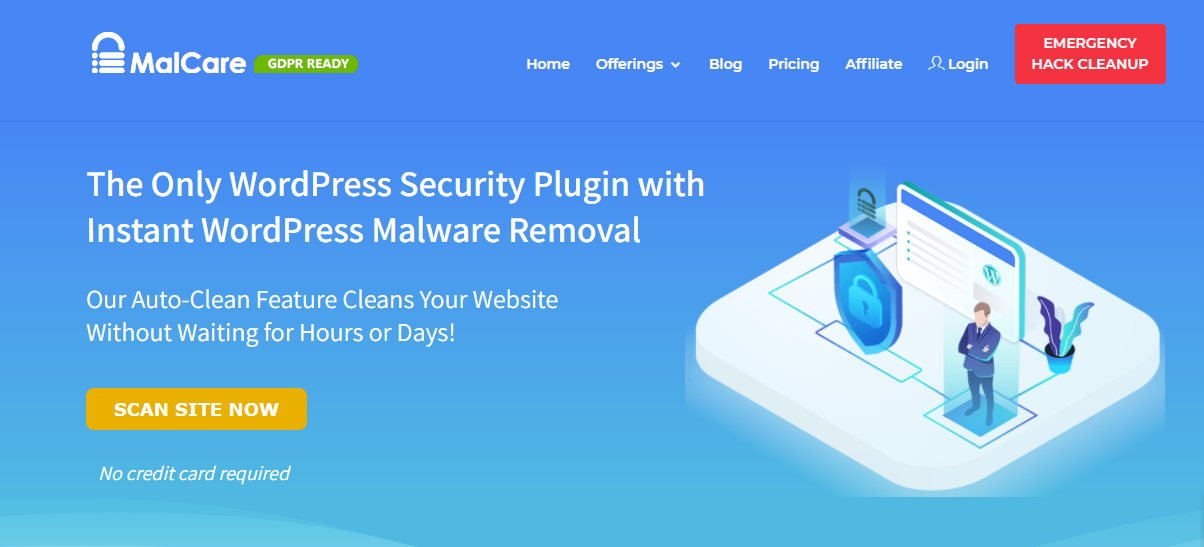 MalCare is an effective and affordable web security platform you can subscribe to. Its lightweight 'Cloud Scan' malware scanner is one of the fastest, scanning and cleaning your website of malware in less than 60 seconds without slowing down your website.
In addition, MalCare's Firewall is powerful and smart enough to protect websites from hacking and bot attacks in real-time. It is easy to use without users possessing technical expertise, making it one of the simplest security plugins for WordPress sites.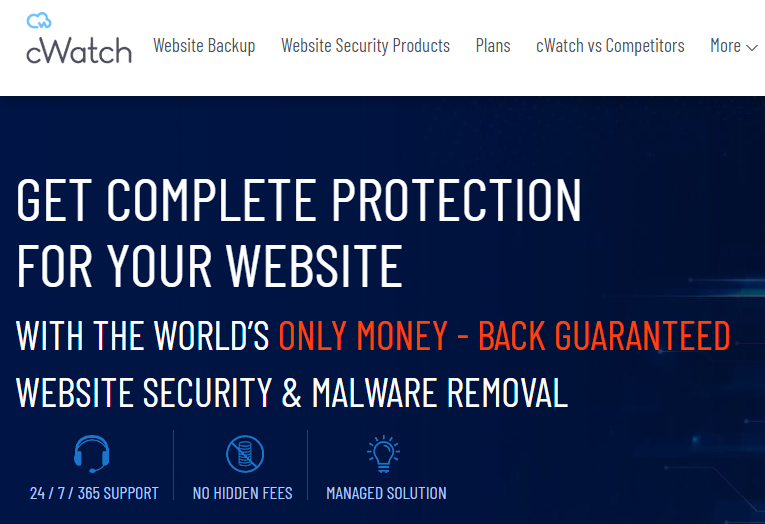 cWatch powered by COMODO Content Delivery Network (CDN) is also a robust web security platform that protects your website from hacking attempts, malware threats, and other forms of cyberattacks using the latest updates in website protection technology. 
Additionally, cWatch's enhanced features and functionalities make it a suitable security platform that can detect and remove malware from websites, respond and protect against instant attacks, prevent DDoS attacks, and perform quick website recovery.
Conclusion 
Website security software remains a must-have security feature for websites to protect against all forms of cyberattacks. 
In the above reviews of some of the best website security platforms, Sucuri is rated as the best website security platform, followed by SiteLock based on their cutting-edge security features, higher patronage, and usability. 
ALSO READ THESE POSTS